If you are looking for a versatile and durable shear for your gardening and farming needs, look no further than the Zenport H300 shears!
The Zenport H300 shears are designed to handle a variety of tasks, such as harvesting grapes, thinning plants, cutting flowers and more!

The Zenport H300 shears feature long, straight pointed blades made of heat treated carbon steel that are coated to resist rust and corrosion. The blades are sharp and precise, allowing you to make clean and smooth cuts with minimal effort. The long handles have comfortable, non-slip grips that provide excellent control and leverage. The spring loaded action automatically opens the blades after each cut, saving you time and energy. The blades also lock closed when not in use, ensuring safety and convenience.
The Zenport H300 shears are not only efficient but also easy to maintain. To keep them in good condition, you should clean them after each use with a damp cloth or a mild detergent. You should also oil them regularly with a light machine oil to prevent rusting and sticking. You should store them in a dry place away from moisture and direct sunlight.
The Zenport H300 shears are more than just a profession shear; they are an investment in your gardening and farming success. They will help you achieve your goals faster and easier than ever before. Whether you want to grow healthy crops, create beautiful bouquets or enjoy fresh fruits, these shears will be your best ally.
Product Dimensions:
Blade Length: of 2 inches
Handle Length: of 5.25 inches
Total length: of 7.25 inches
Weight: 4.2 ounces

But don't take our word for it; listen to what our customers have to say about the Zenport H300 shears:
"I love these shears! They are perfect for harvesting my grapes and cutting my roses. They are very sharp and comfortable to use." – Carlos J., California
"These shears are amazing! They cut through thick stems like butter. They are very sturdy and well made." – Juan F., Oregon
"These are the best shears I have ever used. They make my work so much easier and faster. I highly recommend them." – Jesus L, Florida
So what are you waiting for? Order your Zenport H300 shears today and discover the difference they can make in your gardening and farming experience!
Product Features:
Long, straight edge, heat treated, carbon steel, blades are coated to resist rust and corrosion
Pointed long reaching blades are excellent for harvesting, thinning and floral applications
Long handles with comfortable, non-slip grips provide excellent control and leverage
Spring loaded action automatically opens blades after each cut; blades lock closed when not in use
Overall length of 7.25-inches (184mm)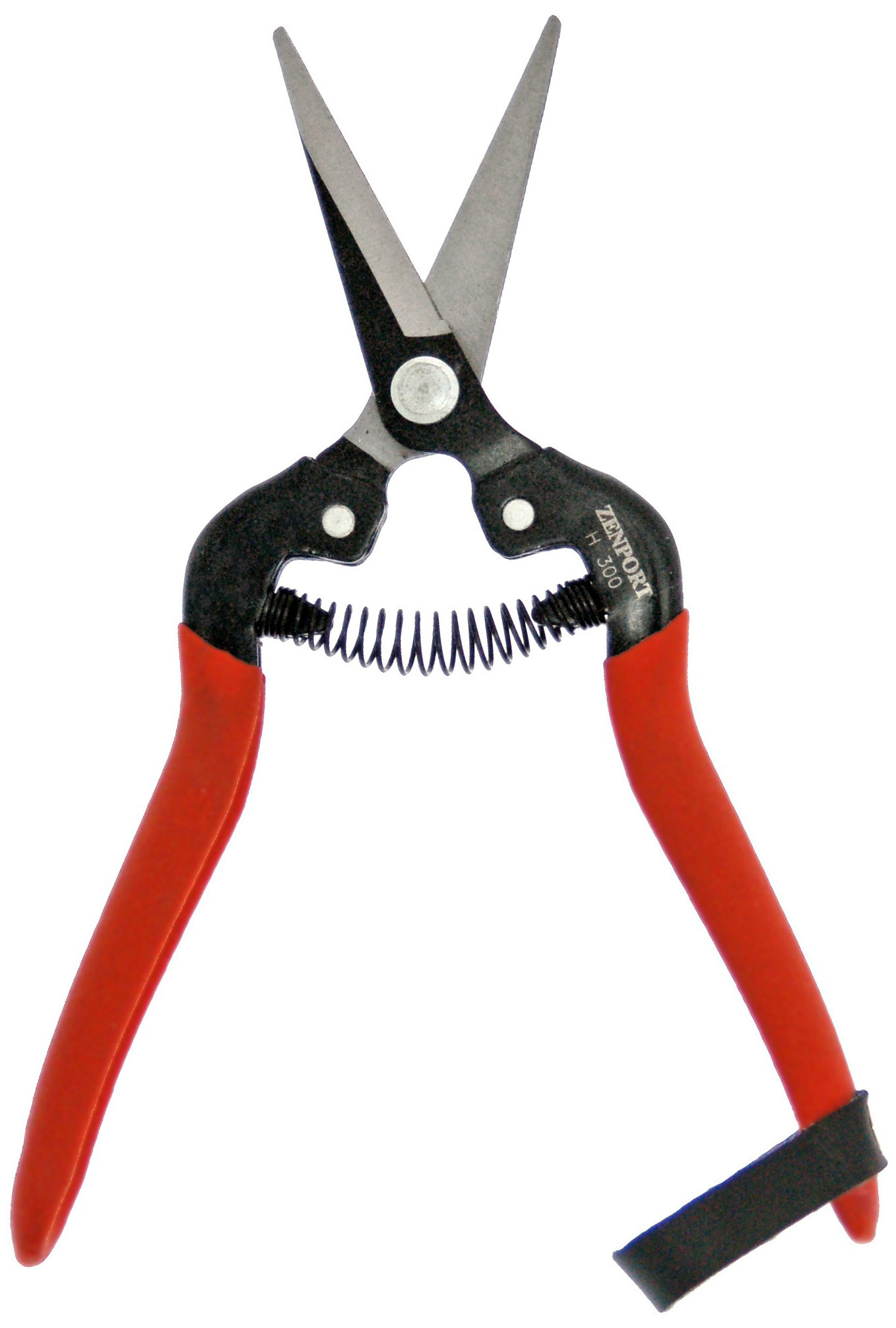 New Products
MAX Tapener HT-R2 Plant Tie Machine, Large